Your source for Mountain Biking in the Triangle

Raleigh-Durham-Chapel Hill
Every spring, I take a day off from work and spend the whole day riding. In years past I have done solo centuries, explored on the cross bike or hit multiple trails. This year I went to Uhwarrie for a day of riding. I plan on doing the Shenandoah 100 and needed some saddle time with some climbing. The Uhwarrie trails are some of the best trails within a day trip of Raleigh. You feel like your in the mountains and the trails have a good mix. David Anderson and I skipped work and rode all day!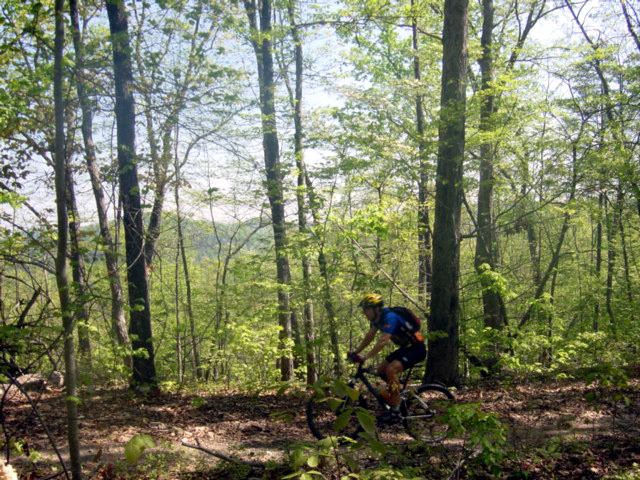 The Keyauwee trail is the premiere ride out here.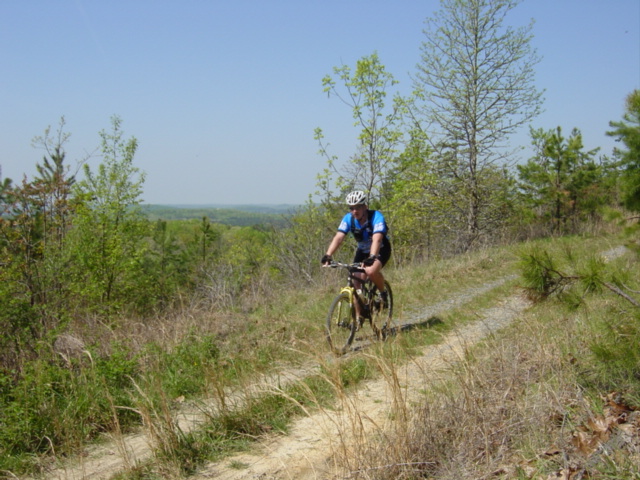 Even the fire roads are fun out here.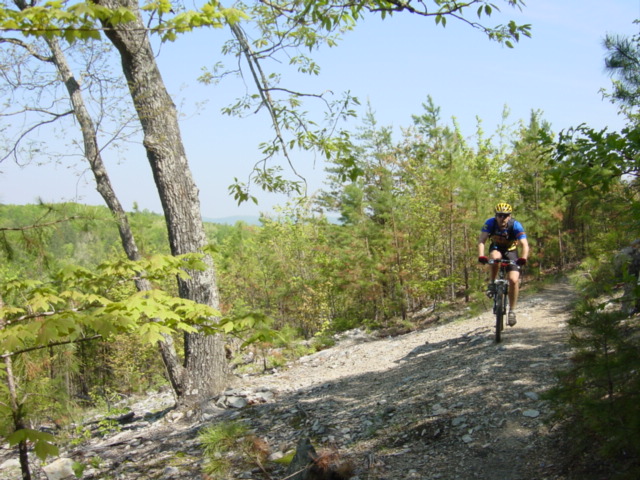 Top of the run on Keyauwee offers a great view of the valley.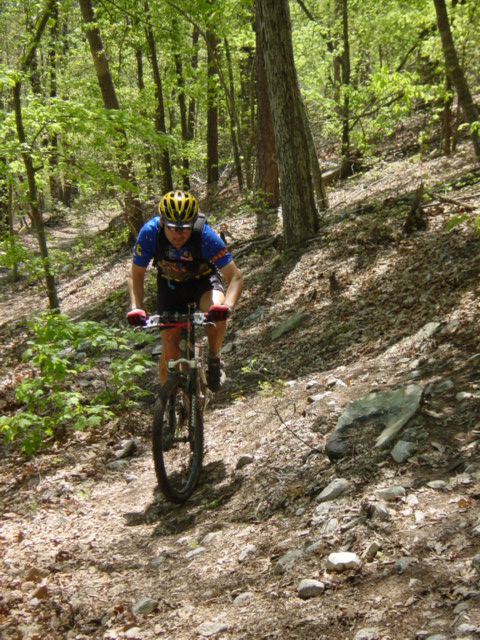 Off camber, steep, rocky climbs abound!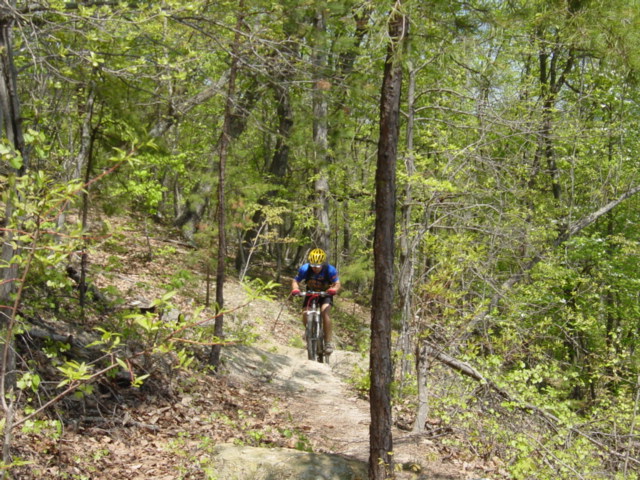 Skyrock, the most challenging trail out there will test you in many ways.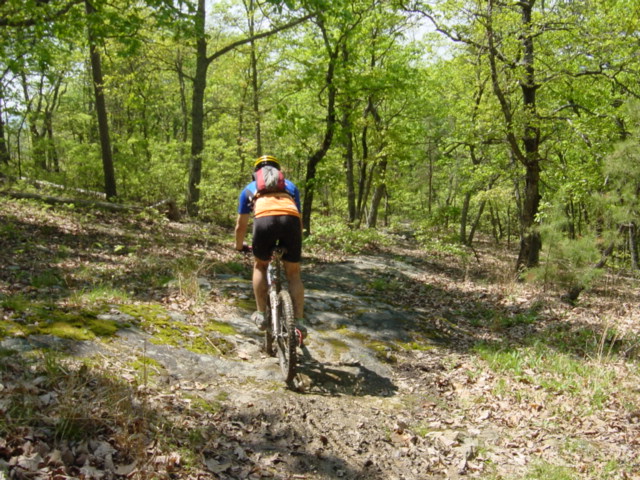 Some nice open, rock areas on top of Skyrock trail.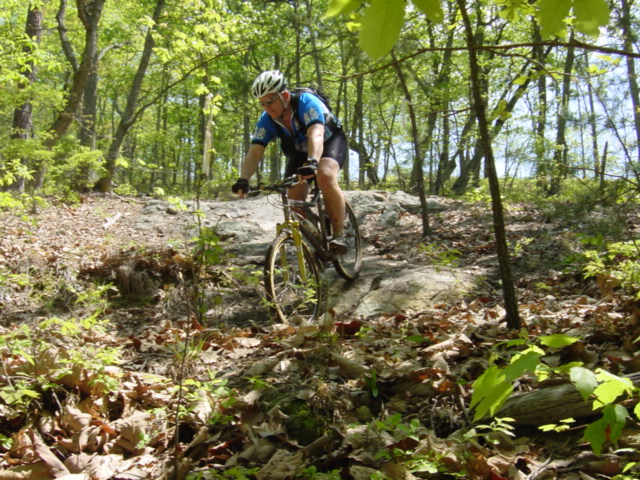 Off the rocks and onto the trail. This was a steep transition on Skyrock.